About Robert Stanek's Writing | About Robert Stanek's Children's Books | On Writing & Helping Others | The Books | 10 Millionth Reader
Audio Books | Print & Digital Books | Contact | Rights | Links | Home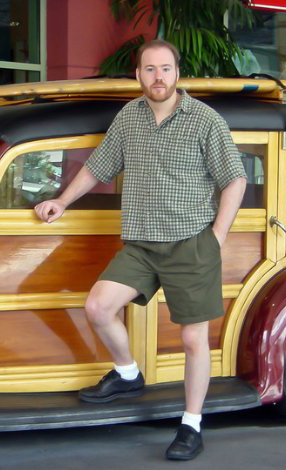 Selling over $100,000,000 in books is something few authors achieve. Selling over $200,000,000 in books is something even fewer authors achieveóand itís something I will be writing about during 2014 as the new year marks my 20th year in the crazy business of publishing. People have asked me if all the success changed my life and Iíd like to think that it has in many ways. But itís been a long, long road and a road that never started with me trying to get published.

In fact, I wrote novels for years before I ever tried to get published. For me, writing was never about getting published. It was always about doing what I loved. And doing what I love full-time for 20 years has given me great perspective on writing, on success, and on life.

I got my start as a professional writer in the early Ď90s. My first book, published in 1995, was a major bestseller, and so was the sequel, published in 1996. It was wondrous times to see my works in bookstores and in enormous stacks that were sometimes chest-high. These were of course 1,000-page tomes, so a chest-high stack was easily achieved and yet tremendous to see all the same.

By 2005, my books had sold millions and millions of copies and had earned well over $100,000,000 in retail sales, putting me easily in a class of the top 1% of authors in the world. The fact that I have remained there in the top 1% of authors in the world for a decade is no small feat. Yet there I am, and I cannot but wonder at the marvelous road Iíve traveled. (For more background, read: How I Made This Crazy Thing Called Writing a 20-year Career...).

Iíve been around the world, lived around the world. Iíve made fortunes, lost fortunes, and given away fortunes. Along the way millions of people have bought and read my works and millions more have checked my works out of libraries.

The path traveled hasnít been all roses, cavalcades, and unicorns. The publishing business can be an ugly business; the world can be an ugly place. And yet, Iíve never lost belief in my words or my ability to instruct, to entertain, to tell a story. I love the craft. Iíve not only written in literary genres from action/adventure, mystery and suspense to science fiction and fantasy, in subject areas from computer technology to military memoir, and in children's picture books for toddlers, preschoolers and early elementary school readersóbut Iíve been successful in all.

Now thatís the stuff of Willy Wonkaís wondrously wonderful dreams. The books, the ideas, they live large in my thoughts and in my pages. And yet there are still many places Iíd like to travel to with my words. Irrespective of whether I get to travel those roads, it will have been a wondrous journey and one I will be writing much about in 2014. I may even answer the question as to whether a Top 1% author is a 1 percenter after 20 years in this crazy business.

Thanks for reading! My new book ďTwo Million Books a Trickle at a Time. Selling More Books, Finding Success & Making Writing a Career. Inspiration, Essays & How ToĒ tells part of the story of my journey and gets its title courtesy of my indie author endeavors. I do, of course, write as William Stanek and Robert Stanek.
Robert Stanek
(c) 1995 - 2013 Robert Stanek